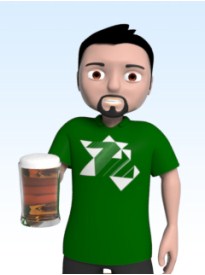 Official PPM page on Facebook

Give a Like to our Facebook page and get the latest news before everyone else.
Meeting
Location: Pezinok, Pezinok&nbsp
Date:

2011-11-16, Wednesday

Organizer: Dinco
Local time: 18:00
Number of managers: 15
Forum: Click here
About the meeting
Dátum a čas stretnutia: streda 16. 11. 2011 o 18.00h. Miesto stretnutia: Cafe Bar Restaurant RADNICA, Štefánikova ul. č. 1, Pezinok. Je to na námestí. www.radnica.com Wifi je samozrejmosťou. Dôležité upozornenie! Na druhý deň je štátny sviatok= voľno!!!! Nejde sa do práce a školy! Čiže pokojne si na stretku môžte dať aj o jedno pivko viac. Pozývame všetkých!
Attending managers