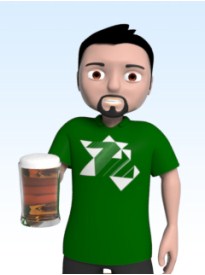 Official PPM page on Facebook

Give a Like to our Facebook page and get the latest news before everyone else.
Meeting
Location: KOŠICE, Alpinka - ta né :)&nbsp
Date:

2012-08-19, Sunday

Organizer: MISO11
Local time: 09:30
Number of managers: 7
Forum: Click here
About the meeting
Priatelia , pozývam Vás na už tradične dobré stretnutie v Košiciach. Bude sa variť gulášik,bude aj grilovačka zaručená dobrá nálada a ako vždy super ľudia kvôli ktorým robím už dlhé roky tieto stretnutia. Takže teším sa na Vás priatelia. Váš a vždy len Váš MISO 11cm :)) P.S.: keby niekto mal dáke otázky tak píšte do pošty---veď vy viete prečo:))) odpoviem do zajtrajšieho rána cca do deviatej---potom už idem na Alpinku.
Attending managers